Description:
A smooth, elegant, matte finish in rich, luscious hues - this is what the Matte Chrome Adhesive Vinyl at Ahijoy is all about. It promises to add sophistication to your crafts and projects making them stand out from the rest. The bright, shiny and versatile vinyl film with its modern, clean look can be used in many creative ways depending on your inventiveness. Crafts made with this vinyl communicate elegance in all its glory!
The 5ft and 10ft Matte Chrome Adhesive Vinyl rolls are available in three beautiful shades. Their finish has a slightly warmer undertone with color depth, intensity and brilliance. It is thin, durable, cuts like a dream and is easy to weed. It is compatible with all craft cutters, die cutters, and sign plotters for art and crafts. It comes with a super adhesive backing and a protective film on top to save the vinyl from scratches and marks. Your design will lift very easily and bond well to flat, smooth surfaces. 
Our Matte Chrome Adhesive Vinyl adds grace and beauty to the surface it is applied to. You can easily create decals, media covers, labels, window decor, and other DIY projects. You can revamp your home decor or apply it to glass, mirror, ceramic, tiles, picture frames, scrapbook, drinking utensils and more. Let your imagination run free and surprise all with your ingenuity!   
Specifications:
Colors available: Purple, Champagne gold and mint. 
Sizes available:

12''x 24''

12''x 36''

12''x 48''

. Custom sizes are also available upon request.
Pattern: Plain.
Packaging type: Roll.

Waterproof, thin and flexible.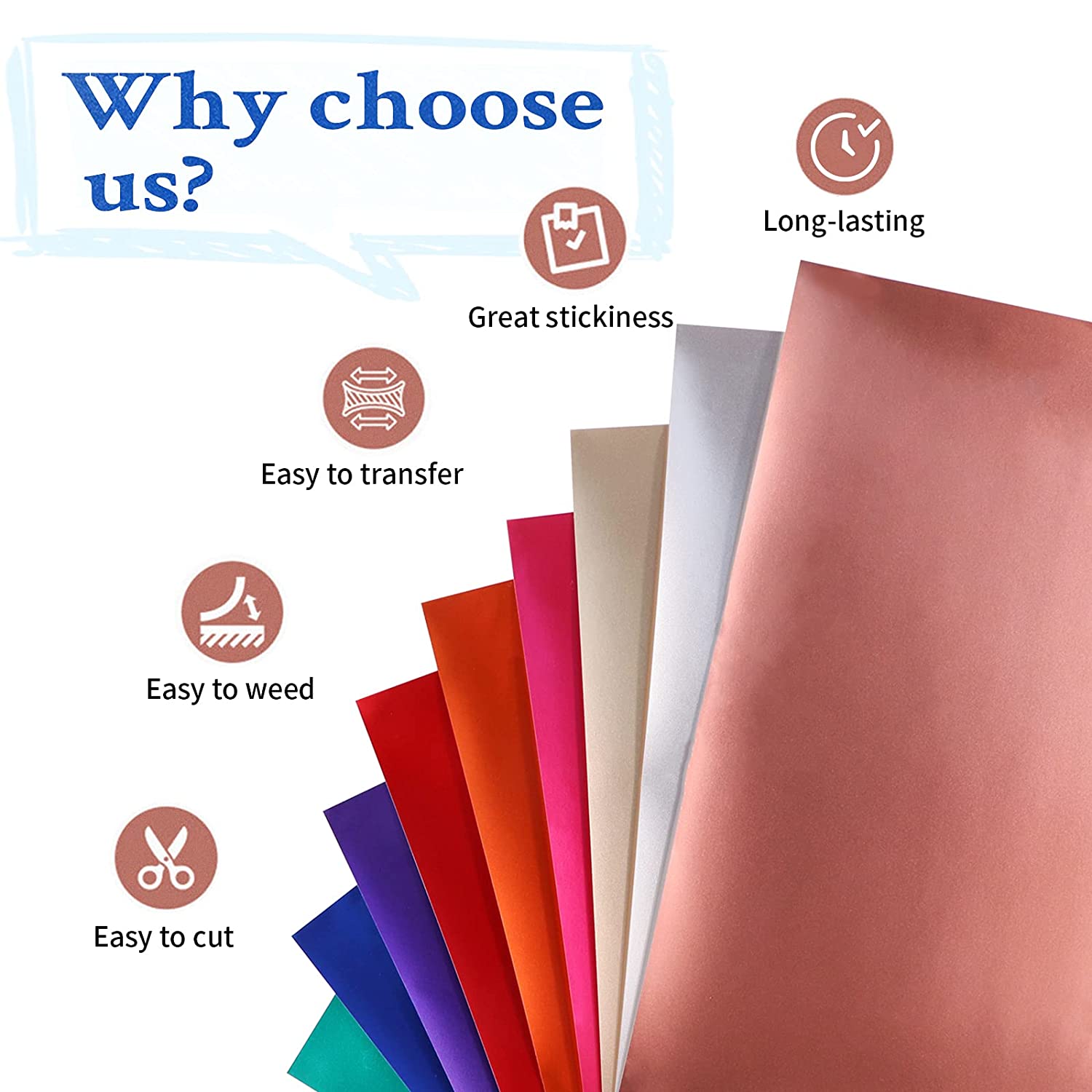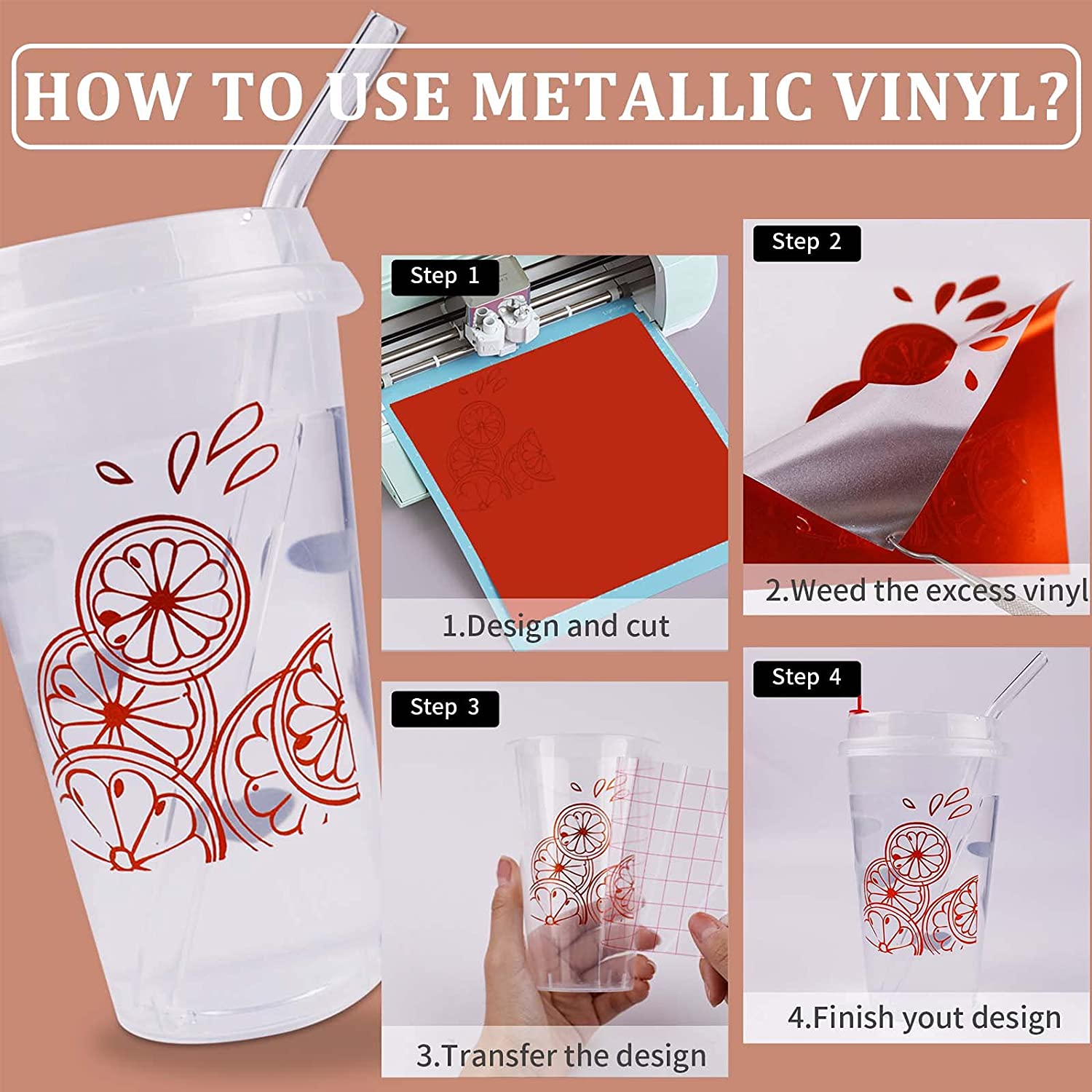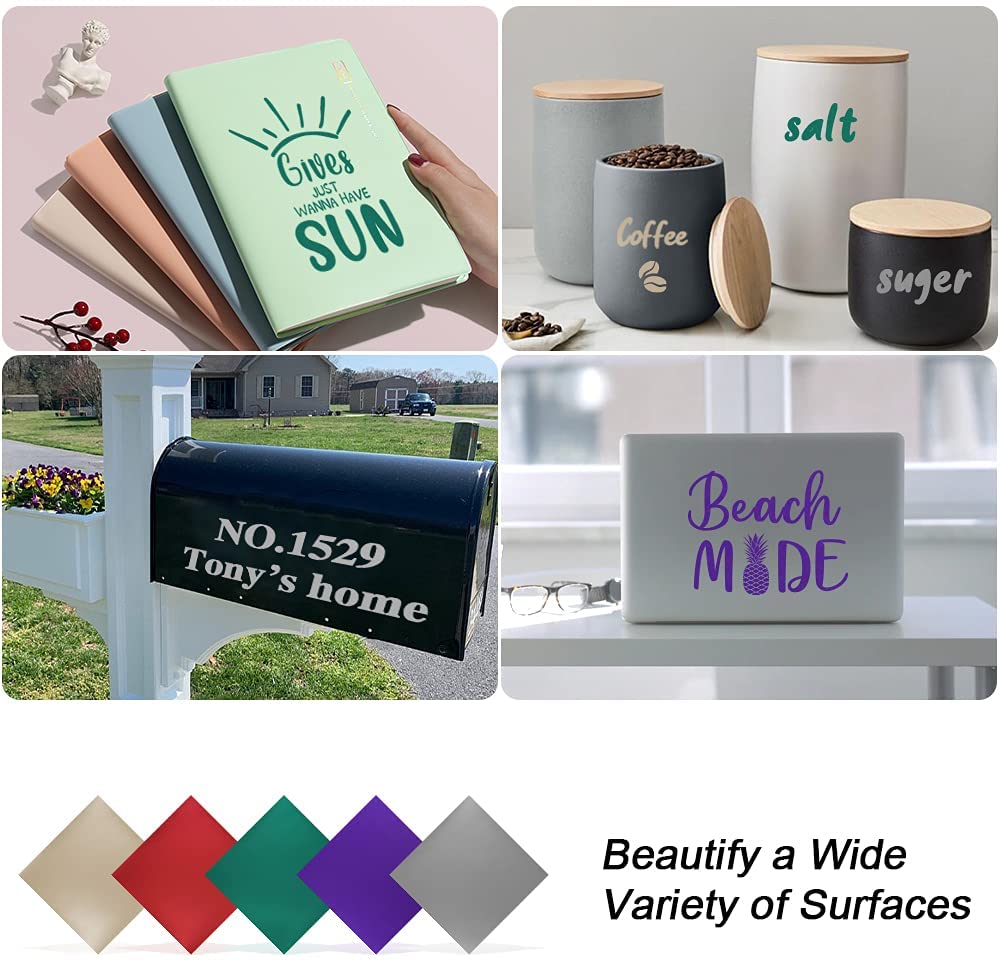 If you have any issues/concerns, please do not hesitate to contact us: support@ahijoy.com