Description:
The Satin Chrome Adhesive Vinyl at Ahijoy defines sophistication and elegance. It has a metallic texture with a silky, satiny feel that makes it a class above the rest. It is matte without the showy shimmer that gives it a luxurious feel. A handmade craft made with this vinyl film and proudly displayed in the bedroom or the living room is always aesthetically pleasing and gains appreciation by all. 
Our Satin Chrome Adhesive Vinyl is a thin, durable, waterproof roll measuring 5ft and 10ft. It is available in four elegant colors that will add life to any project they are applied to. It promises effortless cutting and weeding experience as it is compatible with all craft cutters, die cutters and sign plotters for arts and crafts. With a strong adhesive, it sticks perfectly to any smooth surface, giving a long lasting performance. It comes with a protective film on top to save the vinyl from scratches and marks. When your design is ready, smooth out a transfer sheet on top of it with a squeegee. Remove the paper backing and stick the design to the desired surface. Use a squeegee to remove any creases. Carefully peel off the transfer sheet and your amazing craft is ready to behold!
Satin Chrome Adhesive Vinyl is great for any craft or project. If you are one of those whose signature style is classy and ultra-modern; whose work stands out from the rest and is appreciated by those who love everything suave and decorous, then our Satin Chrome Vinyl is for you. You can use it to create decals, photo frames, labels, window and home decor, and other DIY projects. You can also use two colors to enhance the overall look of your designs and match it with the surroundings. With your creativity at play, our Satin Chrome Adhesive Vinyl will do wonders!
Specifications:
Colors available: S

ilver, blue, rose gold

and red

.

Sizes available:

12''x 24''

12''x 36''

12''x 48''

. Custom sizes are also available upon request.

Pattern: Plain.

Packaging type: Roll.

Waterproof and durable with a strong adhesive.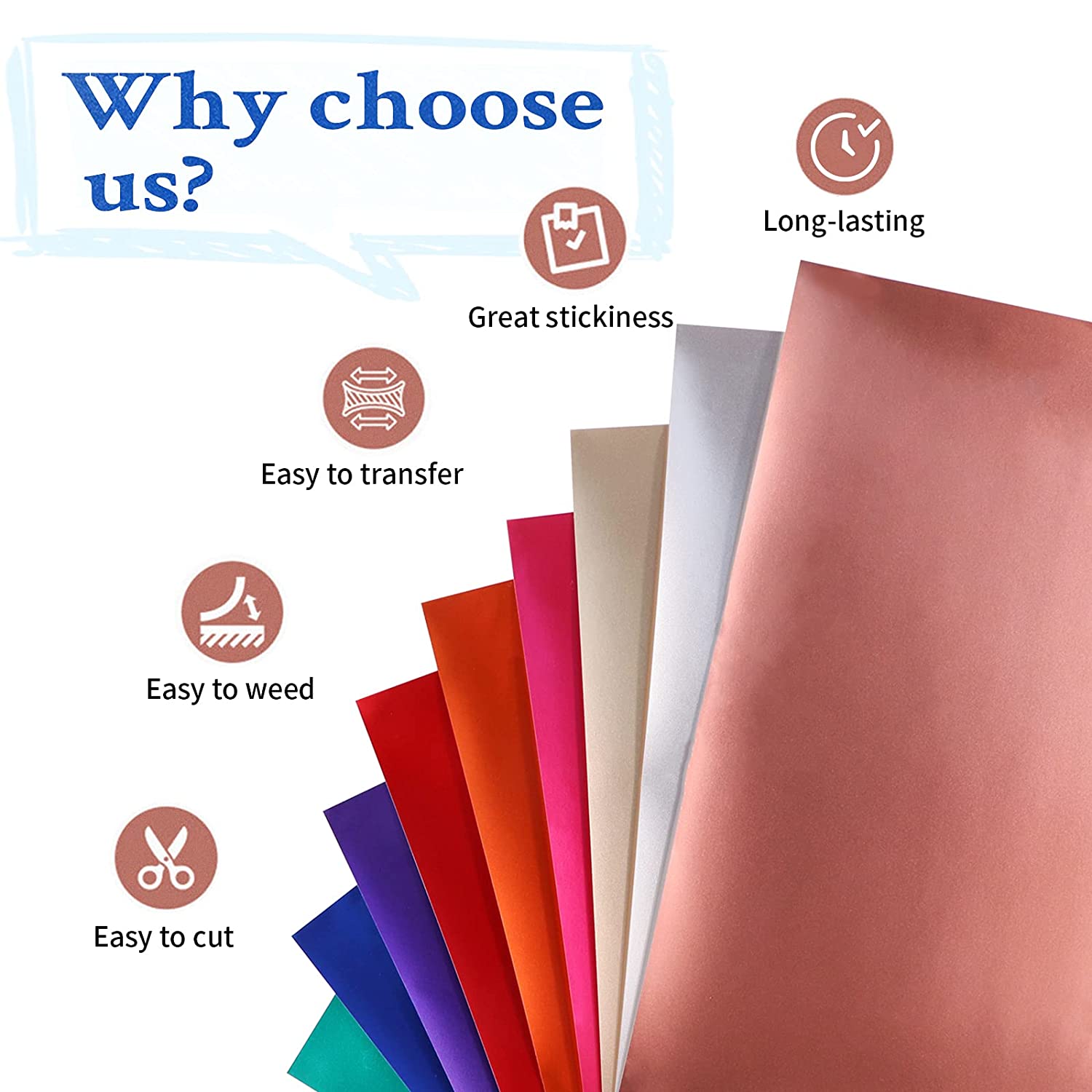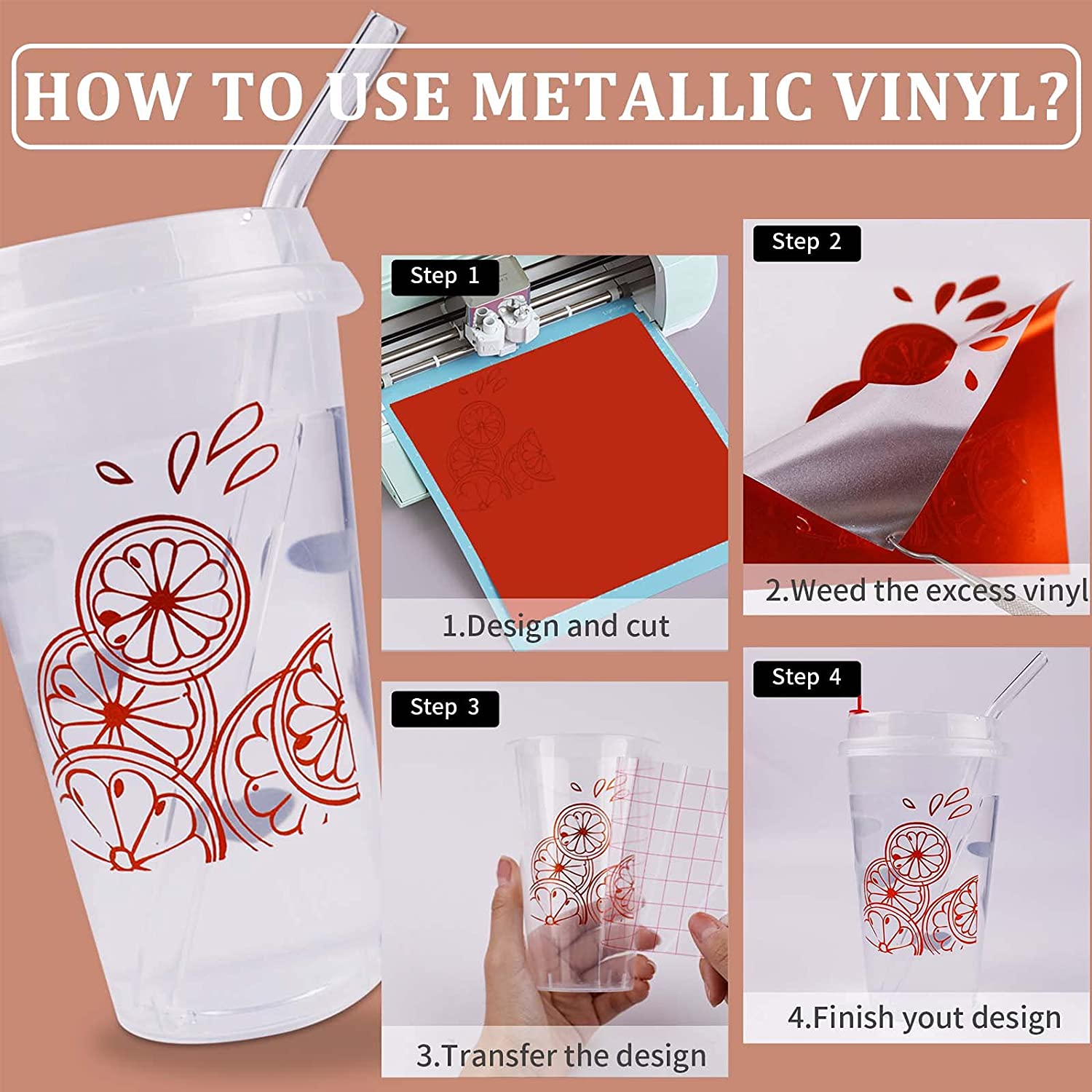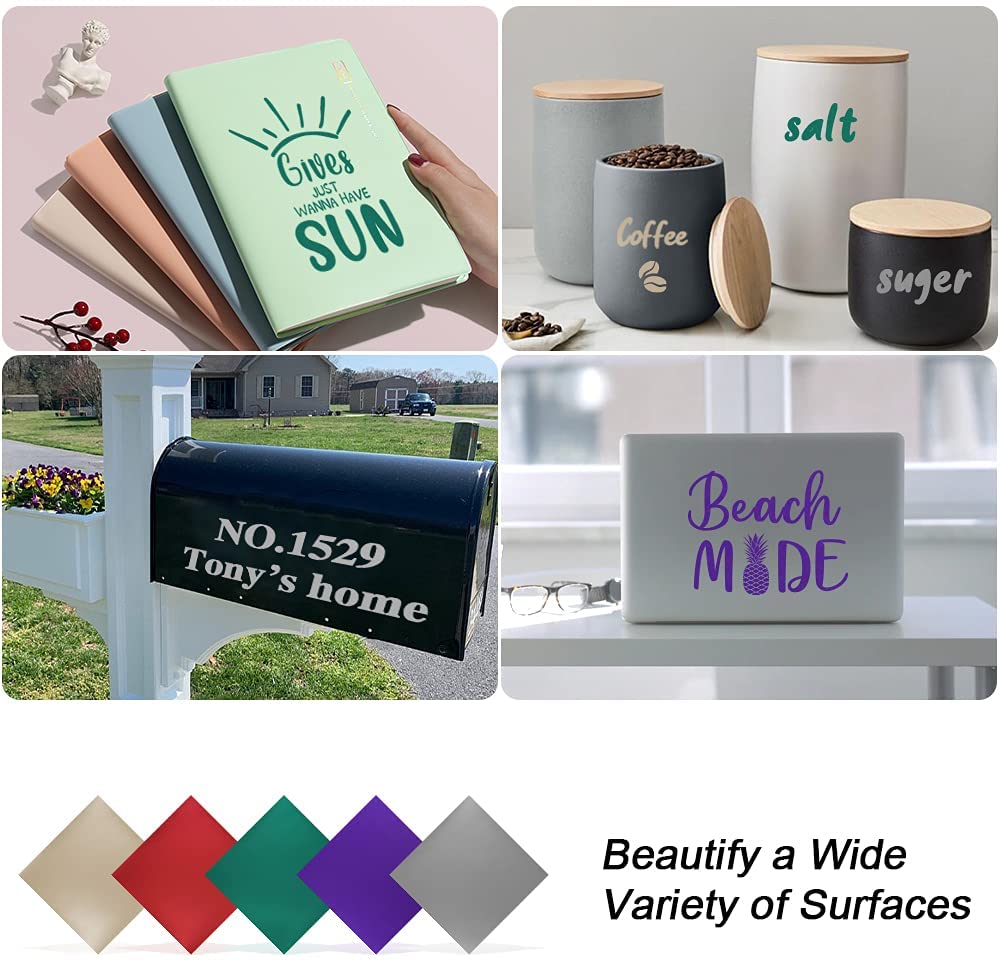 If you have any issues/concerns, please do not hesitate to contact us: support@ahijoy.com