Description:
If you are looking to add a splash of vivid, festive colors to your craft in the customary plaid design, Ahijoy's Plaid Adhesive Vinyl is the one for you. Plaid has been a widespread staple in fashion since its origins. It is one of the most recognizable and prevalent patterns that is why it can be used to create numerous innovative designs. Though our Plaid Adhesive Vinyl is a hot selling item throughout the year, it is the most favorite during the festive season for household decorations. With our range, you can add that extra cheer and festivity to your decorations that are sure to delight the beholder.
Whether you want to decorate your Christmas tree, ornaments, cups or cards, you can surely mix and match the colors from our range of Plaid Adhesive Vinyl and create the designs you desire. You can use the red plaid vinyl to create Santa decorations like reindeer or elves. The white one is perfect for creating snowflakes to hang on a Christmas tree. You can buy blank acrylic rounds and decorate them, or simply use our plaid vinyl with tumblers to add that extra holiday look to them. Who does not love personalized gift cards? With our Plaid Adhesive Vinyl, the possibilities are endless!
This vinyl is perfect for adding texture and dimension to your project. It comes in two different 5ft and 10ft sizes, hence you can easily choose one to fit your needs. It is made from premium quality, sturdy material that is easy to cut and weed. The strong adhesive backing makes application an effortless task. Simply cut out your desired pattern, weed off any excess film and then, using a transfer tape, apply it to a smooth surface. Behold! A holiday design is ready to cherish.
Featuring a textured finish, our Plaid Adhesive Vinyl comes in three different hues. You can use one color or simply combine two or more complementing shades to create captivating designs that are sure to match the ambience of your house.
Specifications:
Durable, high-quality vinyl that is water and weather proof.

Colors: Black Red, Black white, Black Green.

Sizes available:

12''x 24''

12''x 36''

12''x 48''

. You can opt for custom sizes by sending a request.

Easy to cut and weed.

Strong adhesion.

Pattern: Plaid.

Finish: Textured.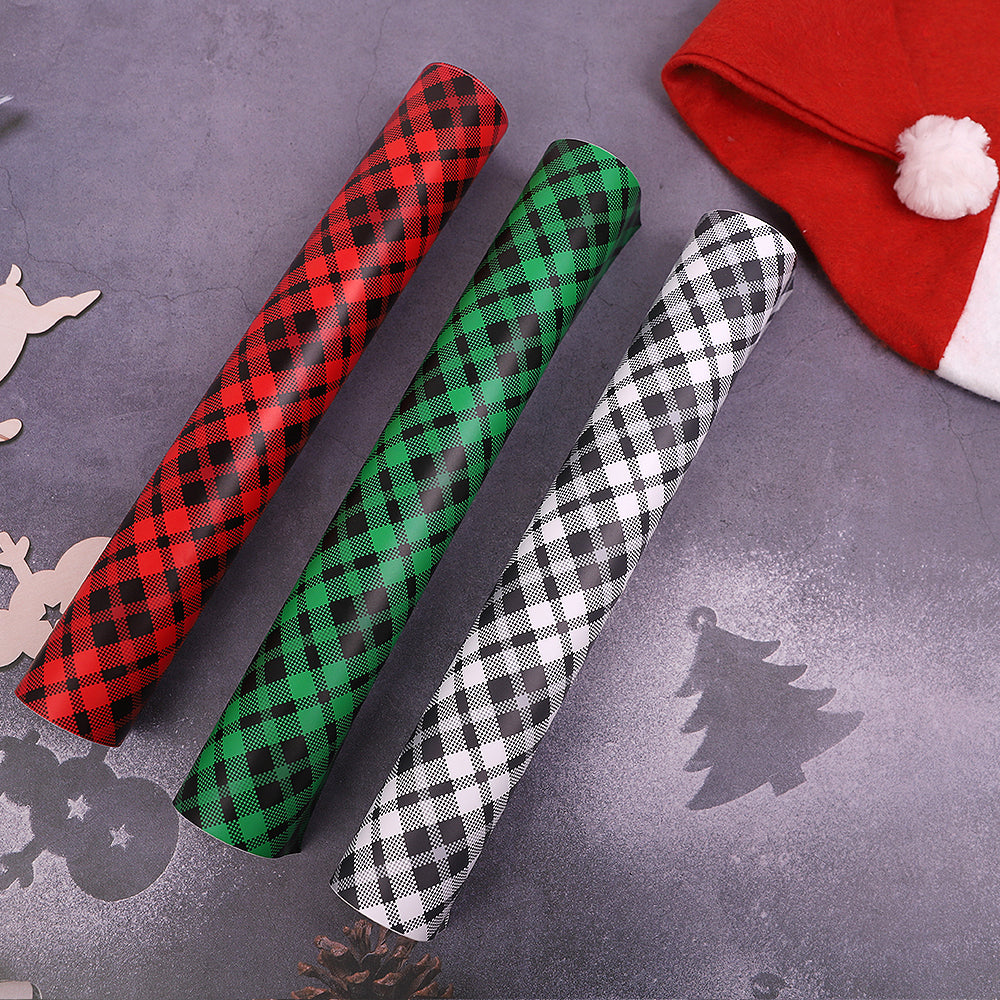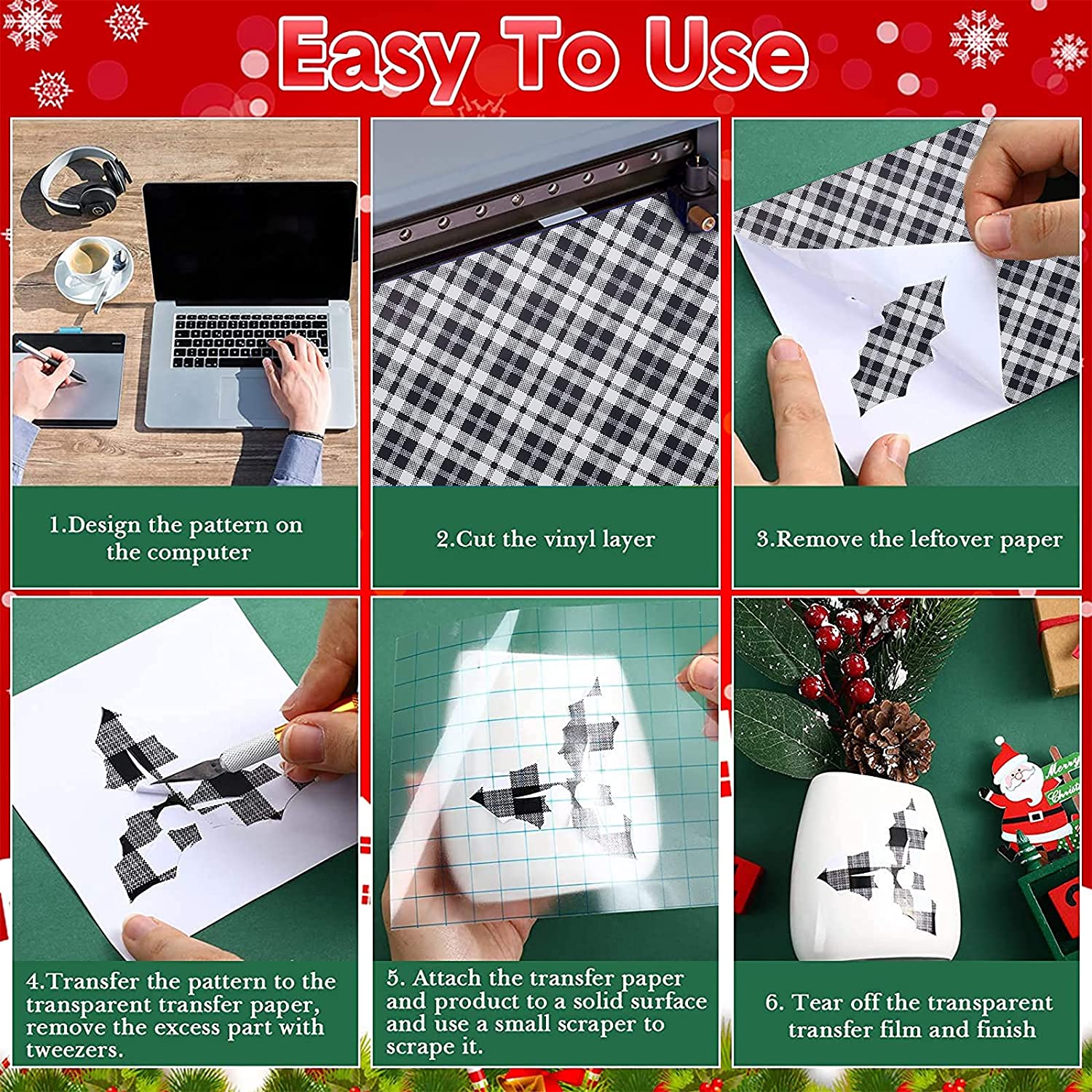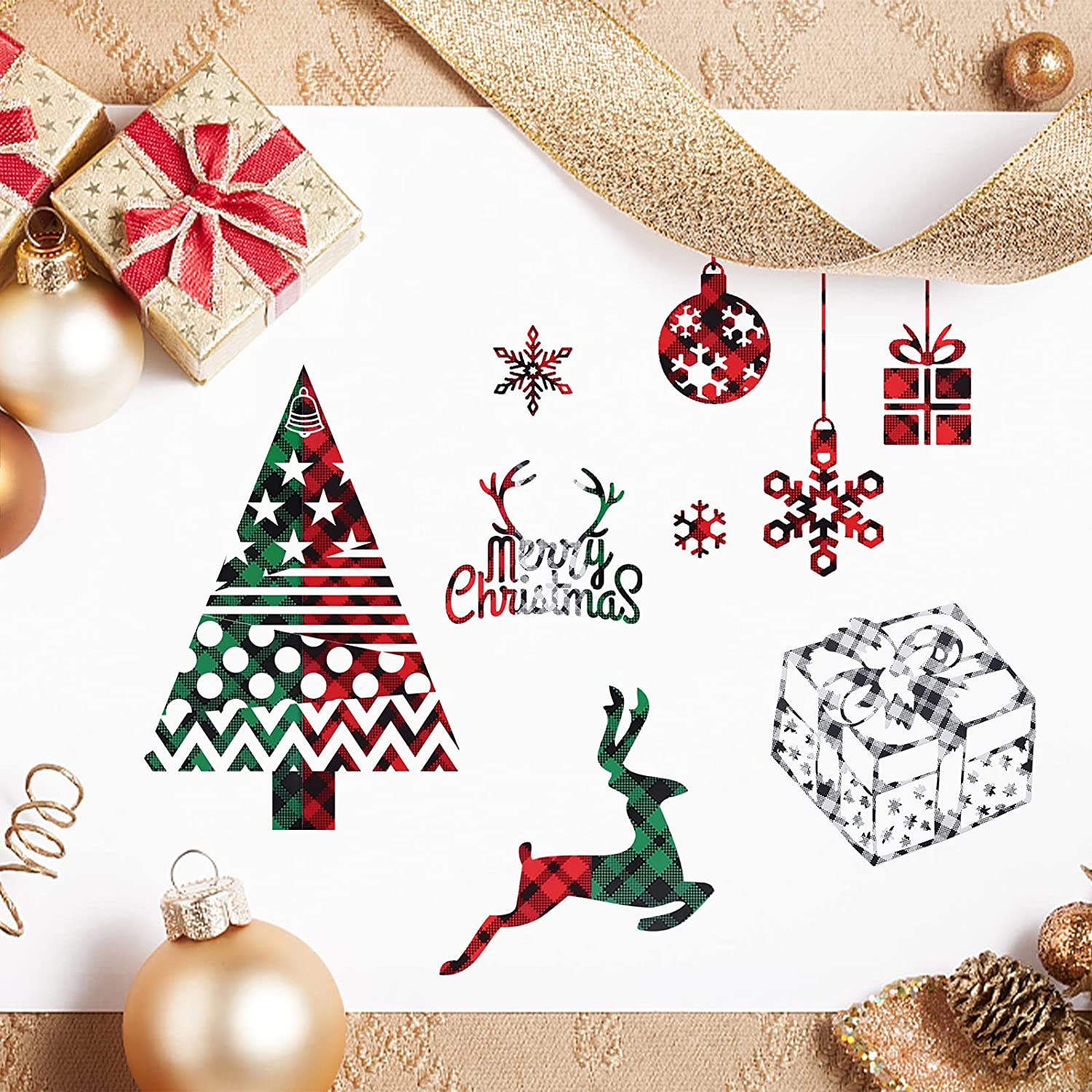 If you have any issues/concerns, please do not hesitate to contact us: support@ahijoy.com