Description:
If you are looking for upbeat and trendy designs for your next project, you definitely need to get Ahijoy's Polka Dot Adhesive Vinyl! This two-toned vinyl film consists of similar hued polka dots with a reflective finish on a glittery background which is bound to attract the onlookers. The polka dots on our vinyl represent fun and festivity promising to uplift any project they are applied to. 
Our top-of-the-line Polka Dot adhesive Vinyl is durable and long lasting and can be used on almost any smooth, flat surface including glass, wood, plastic, ceramic and more. The 5ft and 10 ft rolls have enough vinyl to make any small or large scale project. The six amazing shades can be used together in contrast to add a unique touch. The process of application requires a few simple steps. Firstly, cut your design either manually or using your favorite electric cutter and apply transfer tape on top. Stick your design onto the selected surface and run a scraper over it to remove any creases. That's it!  You now have a trendy new DIY project ready to flaunt.
With our Polka Dot Adhesive Vinyl the possibilities are endless. It can withstand harsh weather conditions and is waterproof as well, making it suitable for outdoor use. Being effortless and hassle-free, it is ideal for any sort of decal. Pair it up with our other products and add your own unique spin on things. We, at Ahijoy, not only promise you high quality but affordability so that people from all demographics can indulge in crafting and decorating. You can make amazing wall decorations with it, or embellish your glassware, mugs, jars, albums, scrapbooks and more. So what are you waiting for? Order now and add some glamor in your life.
Specifications: 
Durable, waterproof, and weather resistant.

Environment-friendly and non-toxic. Perfectly safe to use. 

Colors available: Silver, Pink, Steel Blue, Black, Gold, Lime Green.

Sizes available:

12''x 24''

12''x 36''

12''x 48''

. Custom sizes are also available upon request.

Finish: High gloss shimmer.

Pattern: Glittery surface overlaid with reflective polka dots.

Packaging type: Roll.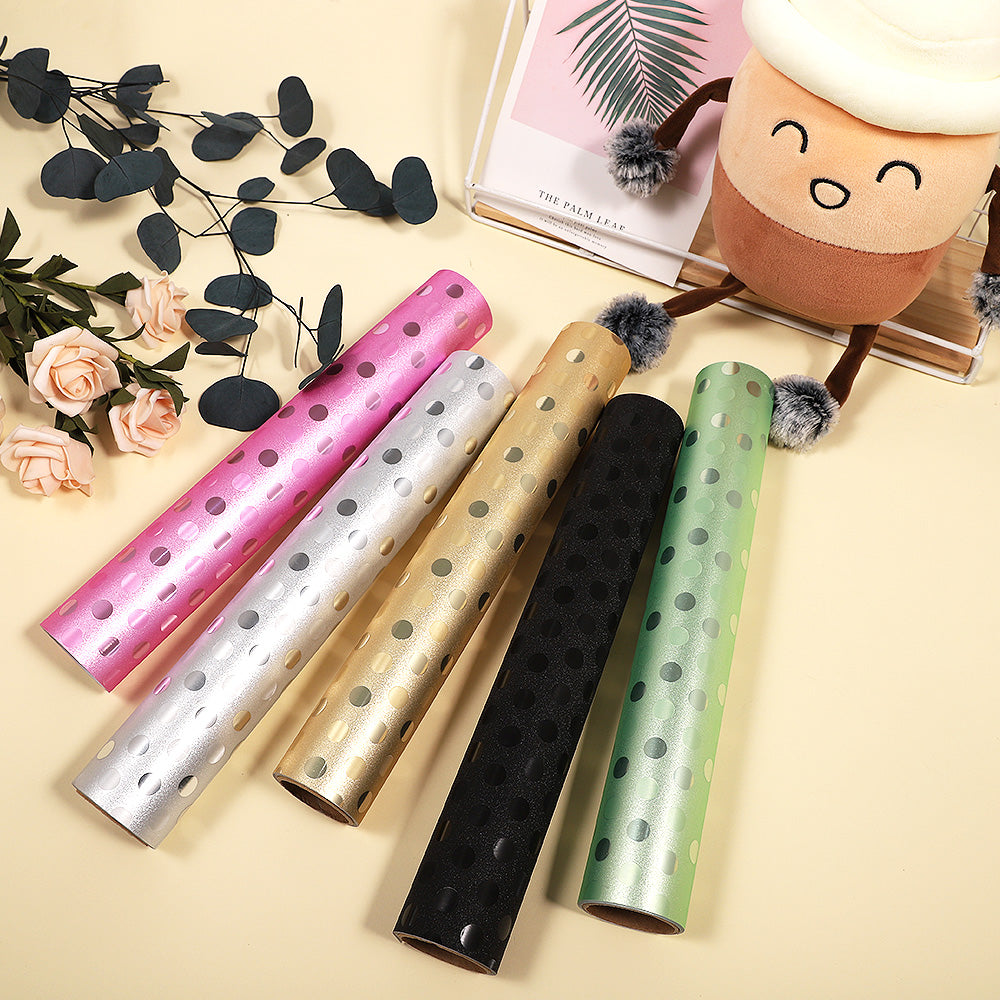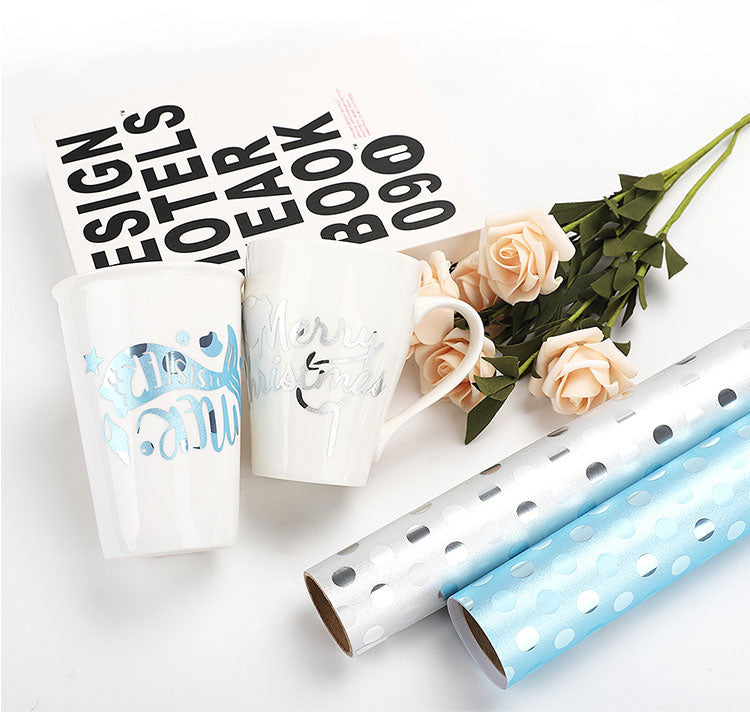 If you have any issues/concerns, please do not hesitate to contact us: support@ahijoy.com