Description:
Textured line patterns with jagged edges and a slight glossy finish, our Lines Adhesive Vinyl can be cut and transformed to produce any intricate design you desire. Line patterns have slowly seeped their way into our everyday lives. More often than not, we associate identities with the emblems or designs they have established. They are engraved in our memory easily and are a source of sheer joy. In a similar fashion, our Lines Adhesive Vinyl adds life to your crafts and helps you establish your own personalized identity and style. 
A red abstract line pattern with a white base creates a contrasting effect that is sure to make for a distinctive decoration. It is apt for designing custom party favors and personalized gift wrappings or envelopes. It is the perfect choice for occasions like Christmas and Thanksgiving. If you want to add a regal look, our silver and gold vinyl films can be used alone or in contrast. Muted and translucent gold and silver can also be used for logos, monograms and signage. The applications are innumerable!
Our Lines Adhesive Vinyl is heavy-duty and robust, hence suitable for both indoor and outdoor use. It is resistant to rain, sun exposure and the changing elements of weather. It comes in two 5ft and 10ft sizes, which not only give you ample room for creativity but are also suitable if you are looking to cover a substantial amount of space.
The Lines Adhesive Vinyl comes equipped with a strong, albeit non-damaging adhesive backing protected by paper that allows you to stick the vinyl directly to the surface without any hassle involving tape residue or glue. Simply cut out the design of your choice using any vinyl cutter, weed out the excess film and then, using a transfer tape, apply it to your surface to create stunning custom decals within minutes. Plastic, wood, glass, ceramic, mirror or wall, the vinyl film is malleable and can be applied to any dry, smooth, and clean surface even if it is curved. 
Our Lines Adhesive Vinyl features a mellowed finish that enhances the realism of the design. If you are looking to add a dash of personalization to your home or professional space, this is definitely the way to go!
Specifications:
Durable, high-quality vinyl that is resistant to harsh elements.

Colors: Red, gold, and silver

Sizes available:

12''x 24''

12''x 36''

12''x 48''

. Custom sizes are also available upon request.

Easy to cut and weed.

Strong adhesion yet non-damaging and removable.

Pattern: Abstract lines.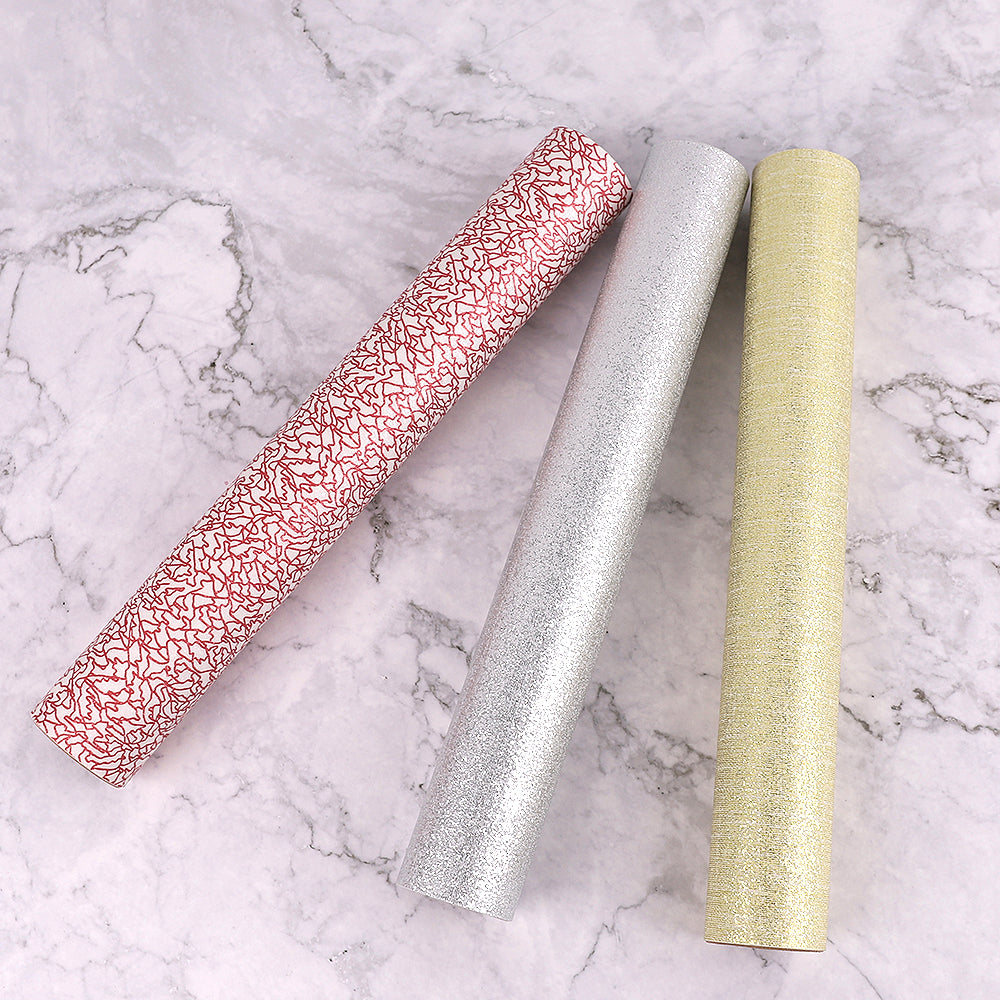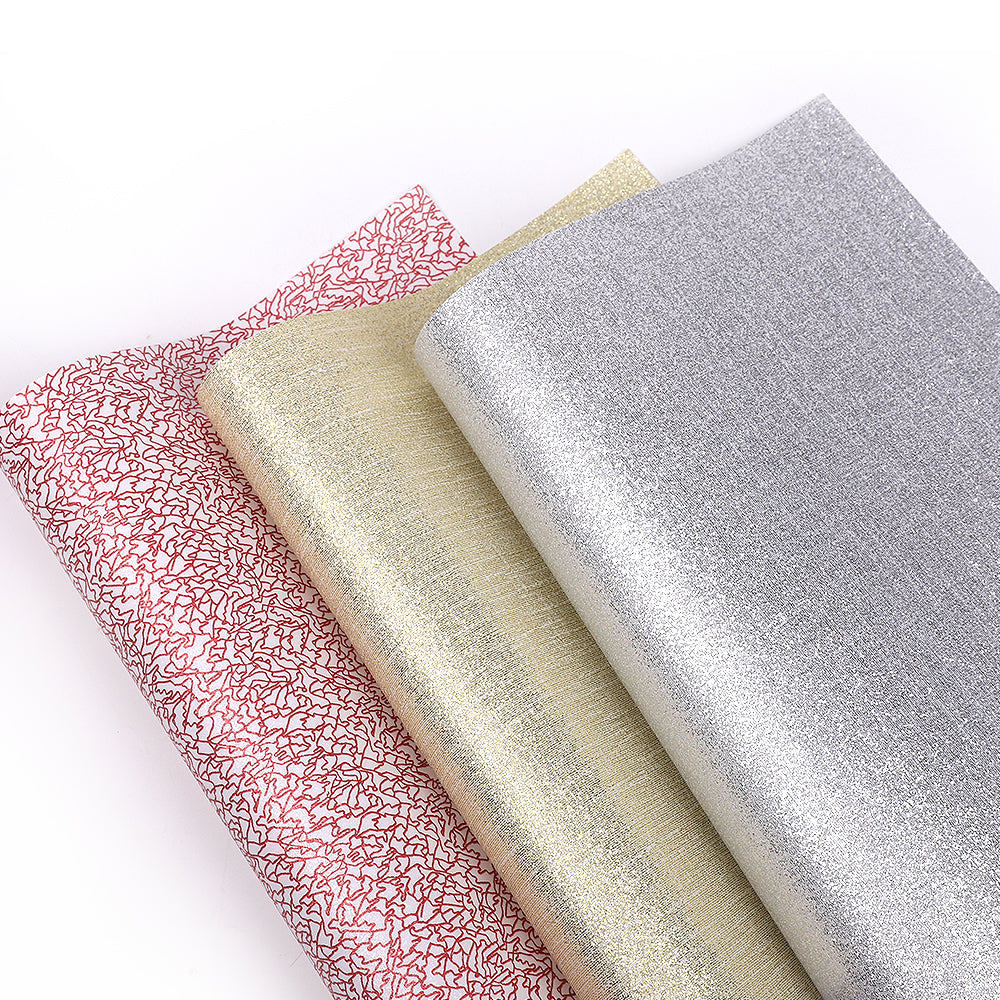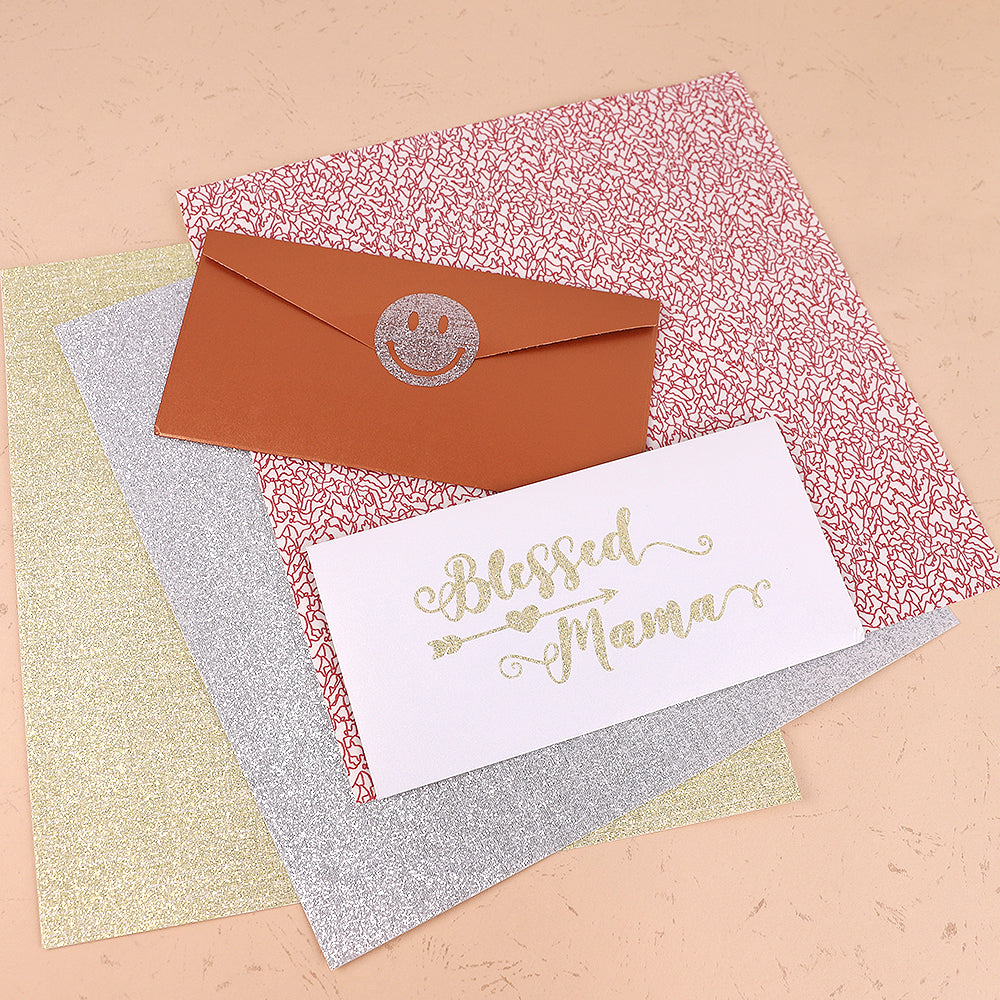 If you have any issues/concerns, please do not hesitate to contact us: support@ahijoy.com