Description:
Animal prints have always been uber-chic. They are well-liked and have always been in demand. With their own unique texture and hues, they add a zing to the overall appearance. The Leather Adhesive Vinyl at Ahijoy is no different. It adds a touch of class and extravagance to your crafts and projects; enables you to create a variety of distinctive and remarkable personalized pieces, and enhances the outlook winning appreciation from all.
Available in 5ft and 10ft rolls, our Leather Adhesive Vinyl comes in snake and leopard skin print. It is waterproof and scratch-resistant. The addition of different colors that are not typical of this pattern gives an intriguing quality and polished sophistication to it. Where ever applied, it will mesmerize the onlooker.
Our vinyl comes with a premium quality adhesive backing that can adhere to any smooth surface comfortably and firmly. It is thin and durable hence its application is a breeze. Though you can apply it to any clean, dry and smooth surface, it specifically adds personality to leather and suede products. It is easy to work with and looks good when custom items like bags, belts, purses, and home décor are embellished with it. You can create a bold and exotic look with our black blue snake pattern, or opt for being royal and lavish with our black white leopard pattern. 
Our Leather Adhesive Vinyl is sturdy and flexible making it easy to conform to curves. Applying it to a jar or a tumbler will not be an issue. Cut out the design you require, weed out all the unnecessary pieces and simply apply using a transfer tape. The vinyl lasts for a long time but when you want a new look, you will find it removable and non-damaging. It will not leave behind any marks or residue.
So what are you waiting for? If you want to add a luxurious and elegant design to your project, look no further, our Leather Adhesive Vinyl with its unique texture is definitely a must-have!
Specifications:
Waterproof, weather resistant and durable.

Eco-friendly and non-toxic. 

Colors available: Black blue snake, rainbow snake, gold brown snake, and black white leopard.

Sizes available:

12''x 24''

12''x 36''

12''x 48''

. Custom sizes are also available upon request.

Pattern: Animal print (snake and leopard)

Finish: Textured

Packaging type: Roll.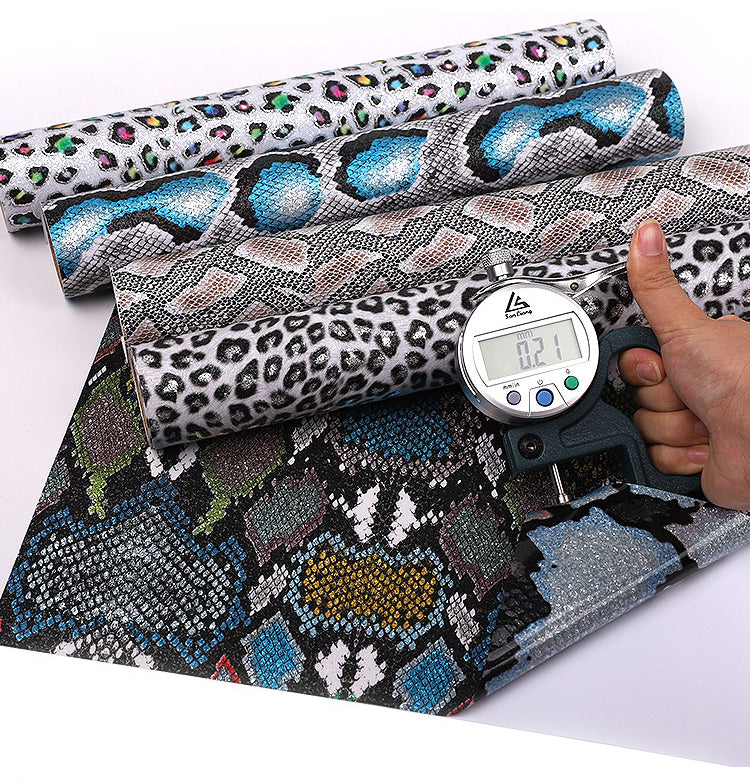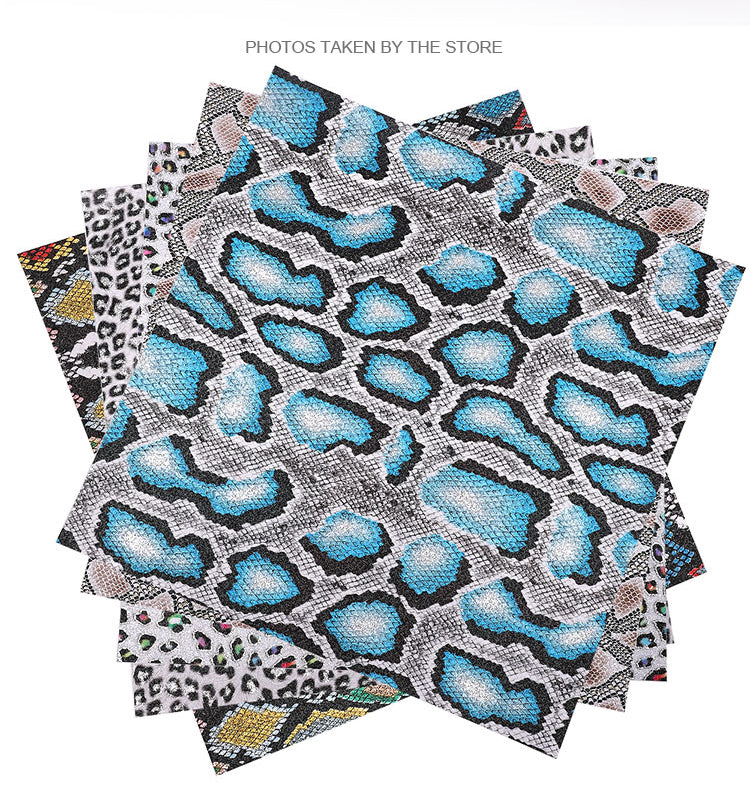 If you have any issues/concerns, please do not hesitate to contact us: support@ahijoy.com