Matte Opal Adhesive Vinyl is a great option for those who want to add a little something extra to their designs. This vinyl is an opaque vinyl with a matte finish and adhesive backing on the other. The material works well for signs or as a background for scrapbooking and decoupage projects. It does not shrink or curl when cut and can be repositioned after being applied to your project surface.

Matte Opal Adhesive Vinyl is easy to apply to your project surface by peeling off the release liner from the back of the sheet and pressing down firmly in place with even pressure over your entire project area. You can use an Exacto knife or razor blade scraper to cut out small pieces of this material; be sure that you have completely removed all excess waste before repositioning or applying more pressure onto your project surface.
Matte Opal is durable and long-lasting. It won't peel off or fade over time as some other products do. This vinyl has a matte finish that gives it a more natural look than glossier options like gloss white adhesive vinyl. 
Features & Uses:
It is easy to cut and install, so you don't have to spend a lot of time on installation or worry about making mistakes during installation.

There are no problems with installing it outside because it is waterproof. 

Available in 1ft*5ft and 1ft*10ft.

Available in different colors: Green, orange-pink, green-blue, purple-red, pink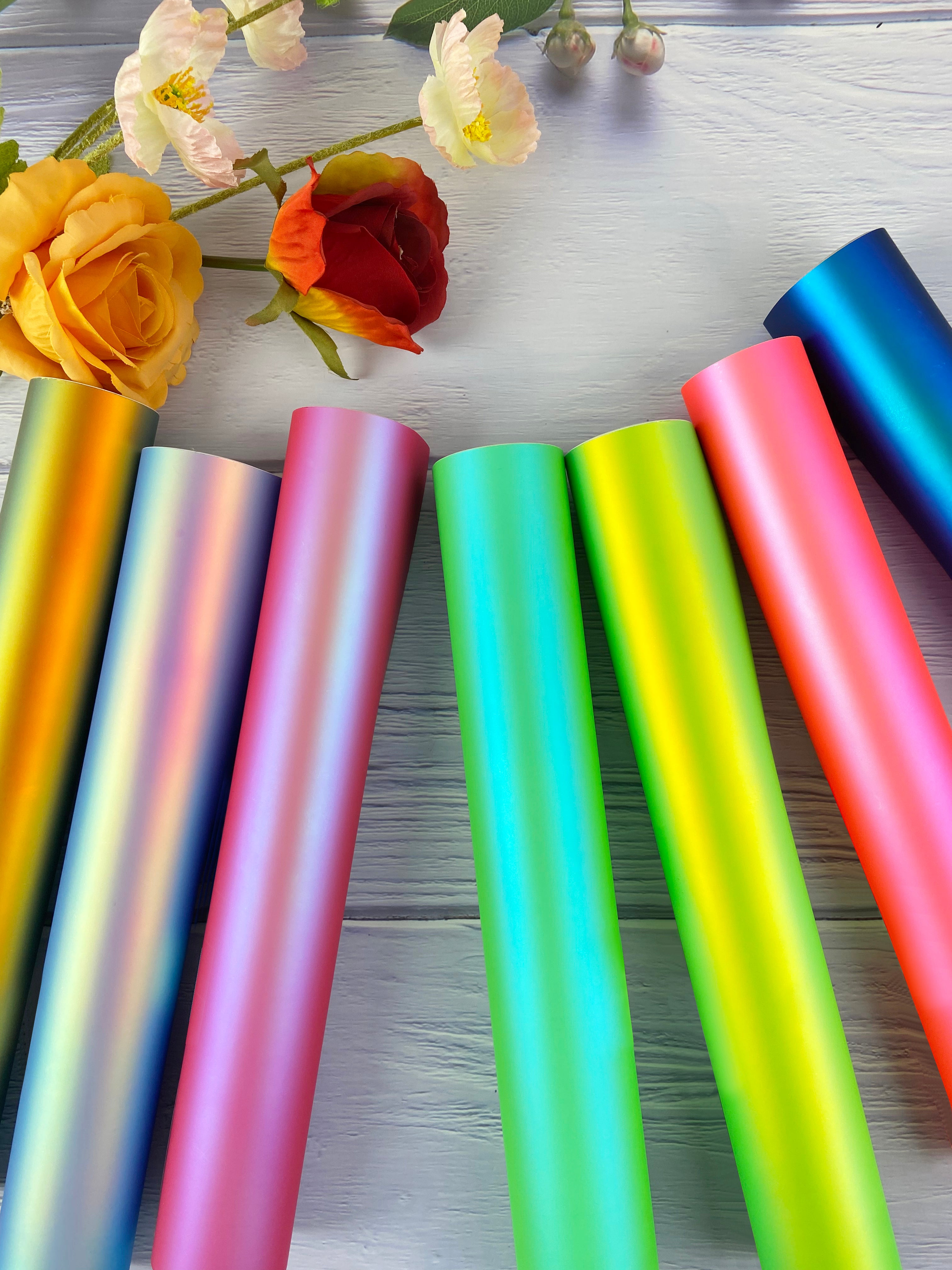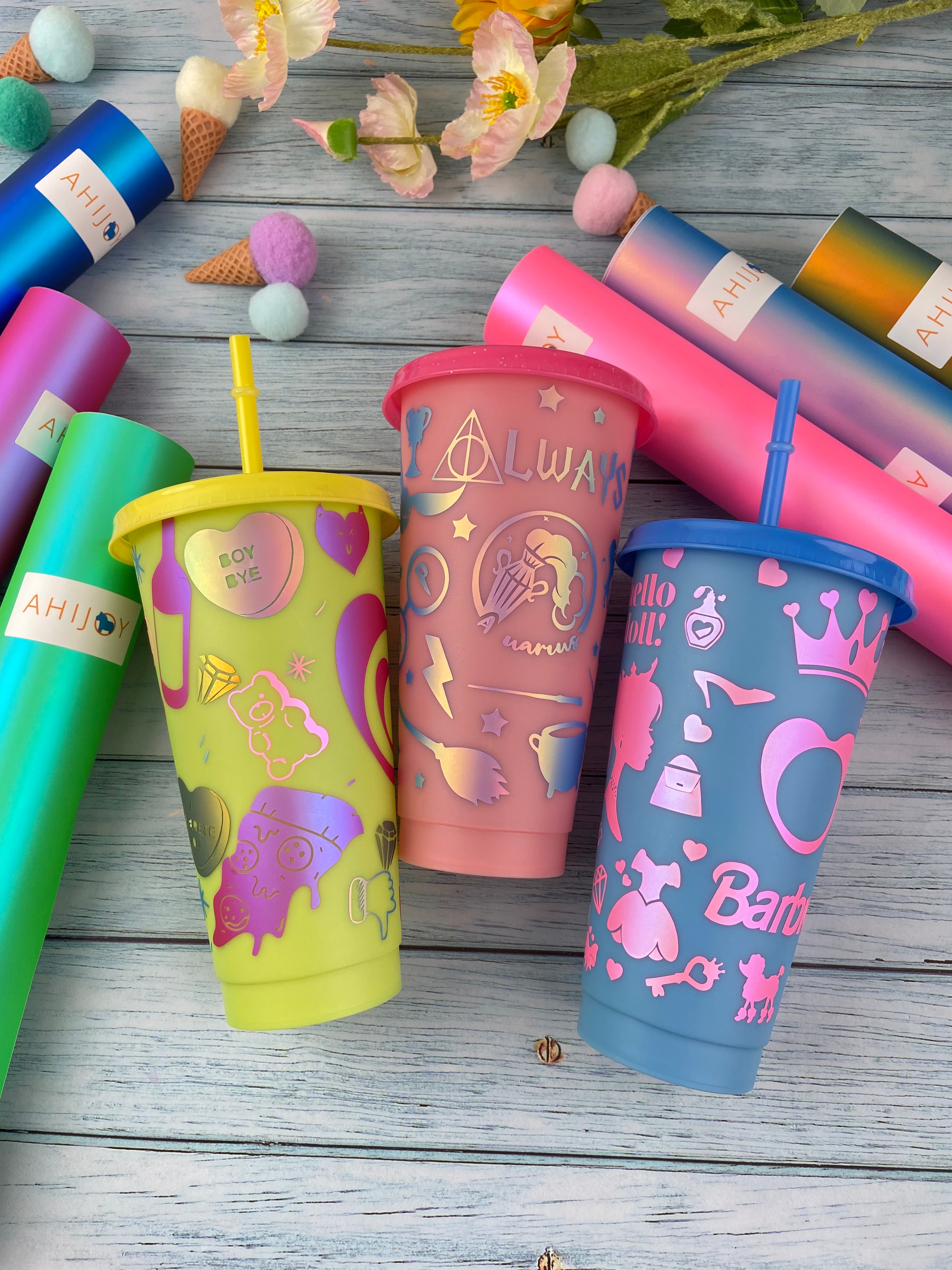 If you have any issues/concerns, please do not hesitate to contact us: support@ahijoy.com