Description:
Three different holographic patterns promising to deliver an overload of beauty, elegance and perfection - the Rainbow Sparkle, 4D and Matte Brushed Adhesive Vinyl at Ahijoy are a crafter's utmost delight whether one is a novice or a professional designer. Each vinyl film has its own distinctive features and is holographic in nature presenting a vibrant play of light and colors. 
The Rainbow Sparkle Adhesive Vinyl has multiple hues in a linear pattern merged together with an overlay of glitter. It is the preferred choice of those who like everything bright, glimmering and colorful, spreading happiness and good cheer around them. It adds life to a monotone background making it eye-catching and beautiful.
The 4D Adhesive Vinyl has a glossy rose gold background with a rounded, spiraled weave. It is an extremely unique pattern that is visually aesthetic with an elegant touch. Though the film itself is slightly thick, it can be installed on the appropriate surface regardless of curvature. 
The Matte Brushed Adhesive Vinyl gives the effect of smooth, silver, raw metal brimming with elegance. Its beauty is further enhanced with the effect of light as it displays multiple hues on its facet. It is for those who like to add a toned down, decent effect to their crafts and projects. 
Our Rainbow Sparkle, 4D and Matte Brushed Adhesive Vinyl films being flexible, and malleable offer a clean cut and a perfect weed. Available in a 5ft and 10ft roll, they have a strong adhesive backing and are suitable for both indoor and outdoor use. You can apply them on any clean, dry and smooth surface such as walls, glass, metal, wood, and plastic. They are durable and will not peel off or fade with use. So what are you waiting for? Wear your thinking cap, get the vinyl of your choice and decorate your house or create a unique lovely holiday gift for your loved family or friends!
Specifications:
Premium-quality, strong

adhesive vinyl.

Durable and pliant. Lasts for upto 5 years. 

 Environment-friendly and non-toxic.

Colors available:

Rainbow sparkle, 4D rose gold and matte brushed silver.

Sizes available:

12''x 24''

12''x 36''

12''x 48''

. Custom sizes are also available upon request.

Pattern: Rainbow multicolor glitter; 4D round weave; plain brushed.

Packaging type: Roll.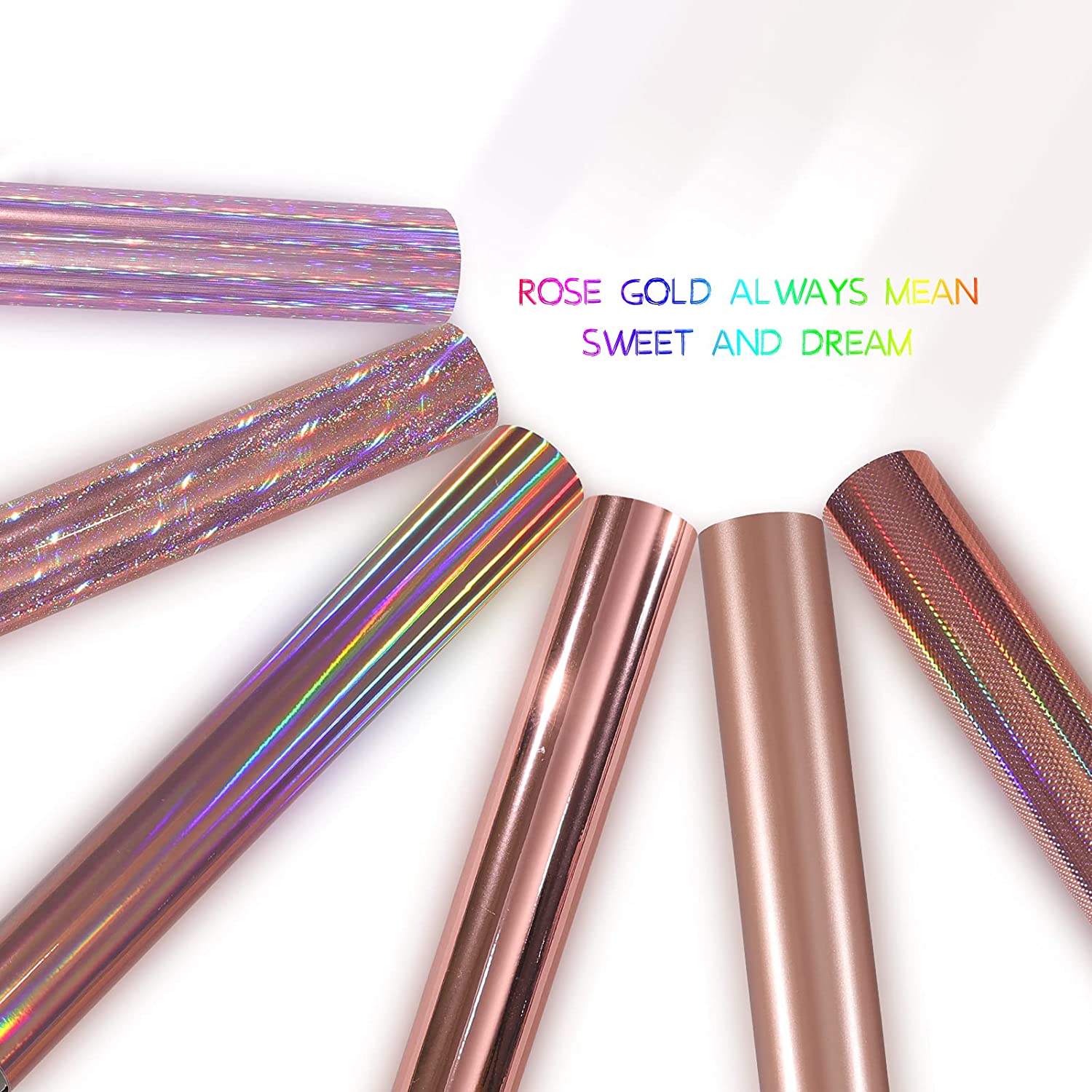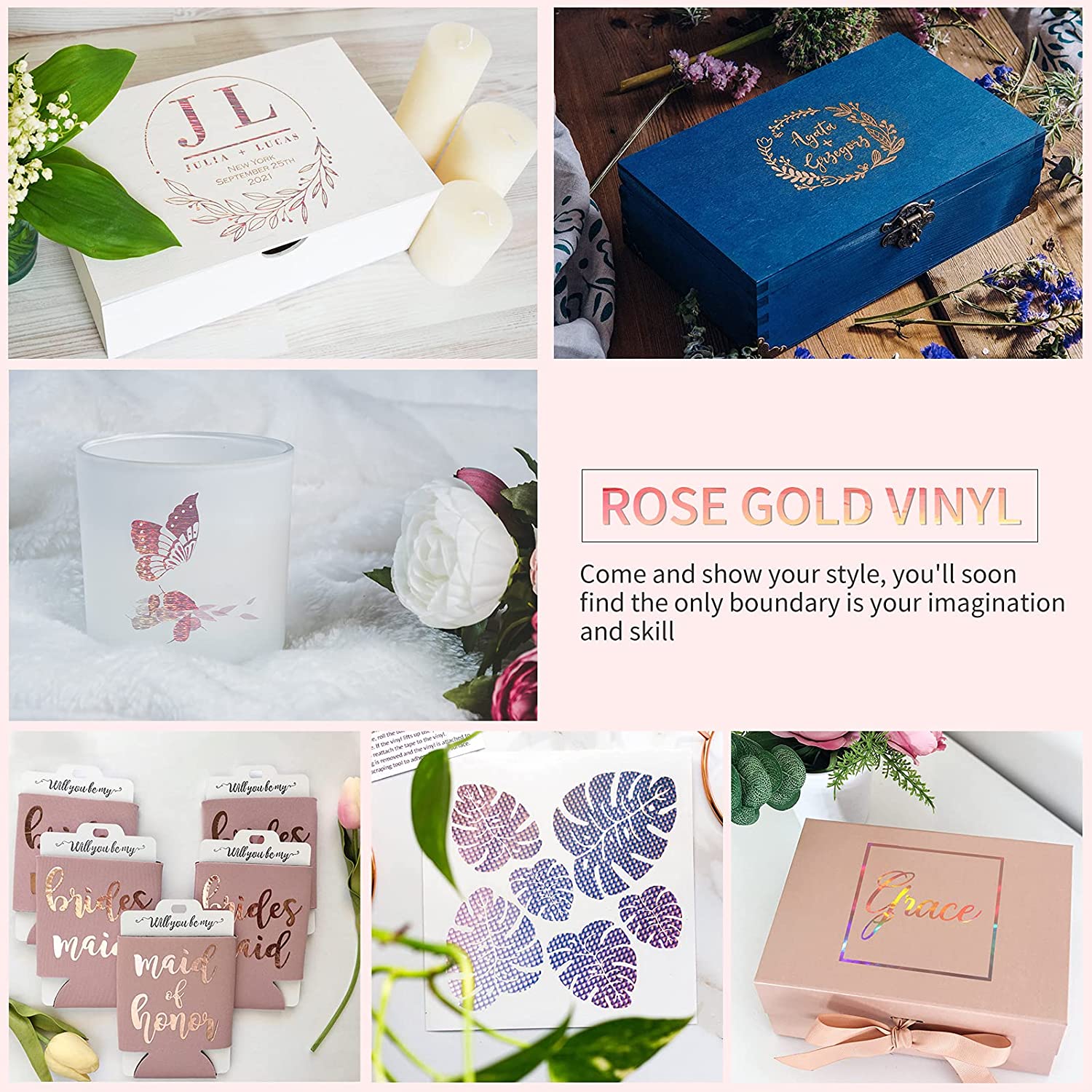 If you have any issues/concerns, please do not hesitate to contact us: support@ahijoy.com