Description:
Let the bright, happy sunshine create some magic! Presenting our superb Sunlight Sensitive Adhesive Vinyl! The extraordinary vinyl film at Ahijoy is like nothing you have ever seen. It changes colors when exposed to sunlight and transforms your projects subtly and elegantly giving you an otherworldly experience. If you have a favorite travel mug that gives you your daily coffee fix, embellish it with our Sunlight Sensitive Adhesive Vinyl and let the UV rays make your day!
Our Sunlight Sensitive Adhesive Vinyl is available in 5ft and 10ft rolls in three color options namely light green to blue, white to purple, and white to pink. The vinyl film has a matte finish and is thin, durable and long lasting. It can be easily cut into any shape or design, and applied to smooth surfaces such as windows, walls, drinking utensils and furniture. The vinyl will change colors depending on the amount of sunlight it receives; however, it is advised not to expose it to sunlight for more than five hours to enhance its life. 
Our premium quality Sunlight Sensitive Adhesive Vinyl is made up of high-end material that is easy to cut, weed and transfer. Prepare your target surface. It should be clean, smooth and dry. After carefully cutting and weeding your design, gently put a transfer paper on the surface. Use a squeegee over the design and make sure the transfer tape does not have any creases or air bubbles trapped inside. Our vinyl film boasts robust adhesion. After sticking it to the surface remove transfer paper and behold the magic!
The amazing Sunlight Sensitive Adhesive Vinyl is perfect for crafts that will be exposed to sunlight at some point. You can create a fun and funky design for your children's bedroom window or add some elegance to your home decor. It can also be used for signs, letters, banners, wall decals, scrapbooking, mirrors, glasses, cups, mugs, water bottles and tumblers. So bring your creativity into play and enjoy some magic!
Specifications:
Colors

: light green to blue, white to purple, white to pink

Roll sizes available:

12''x 24''

12''x 36''

12''x 48''

. 

Custom sizes are also available

Packaging types:

Roll

Pattern:

Plain 

Finish:

Matte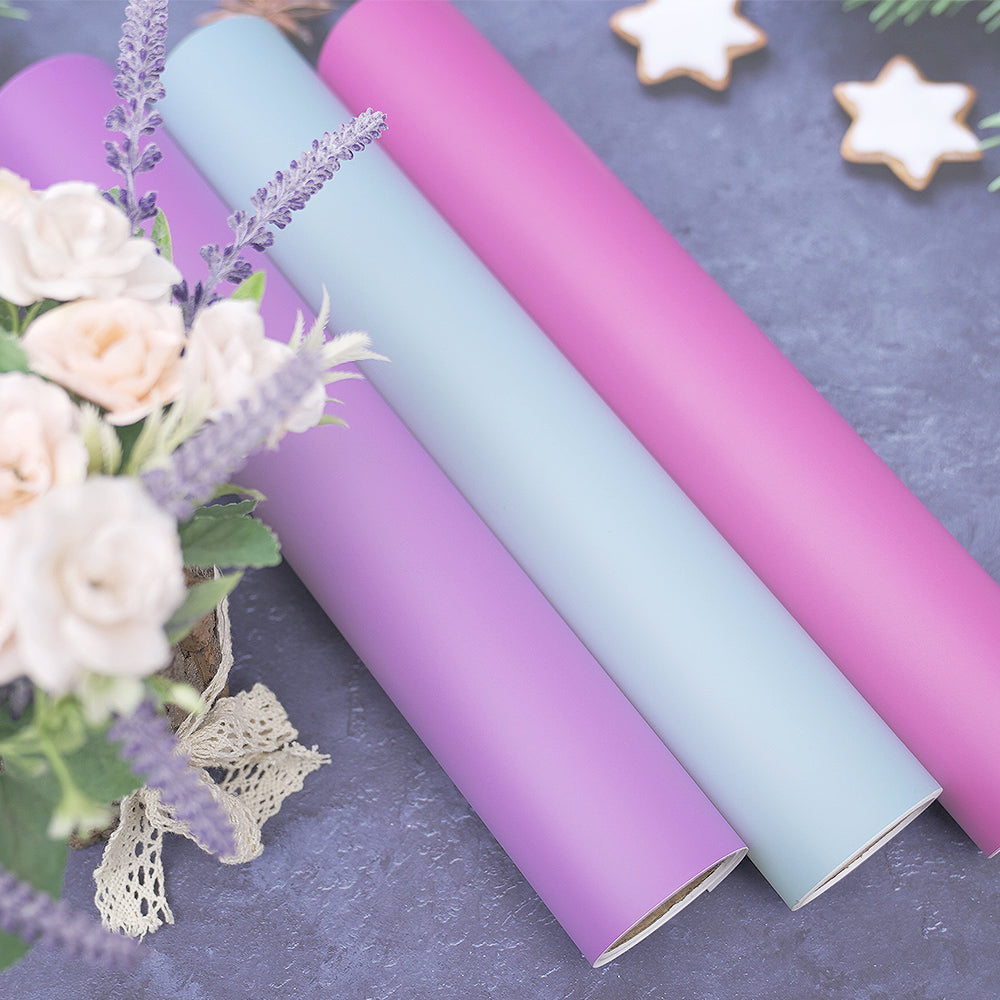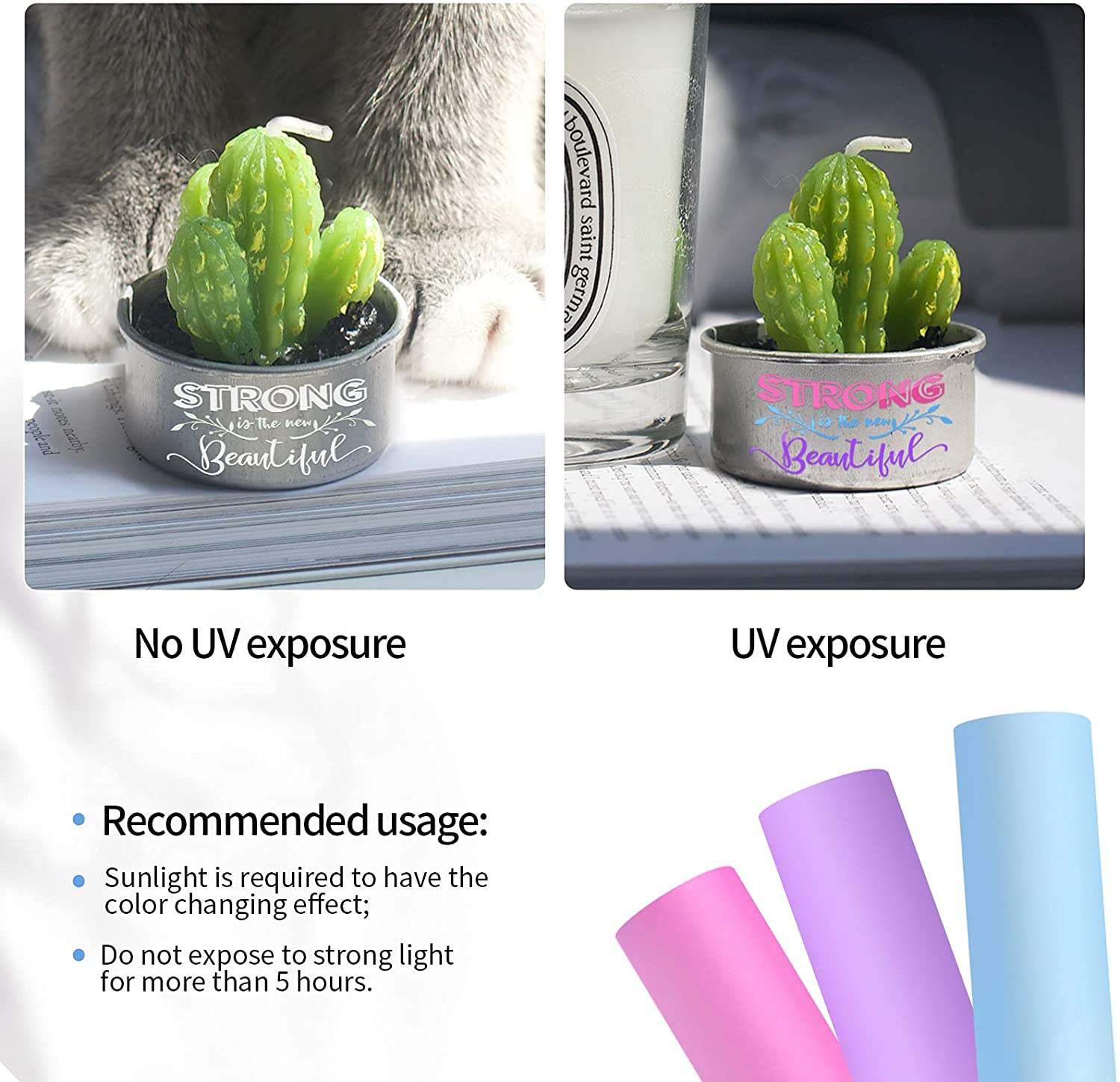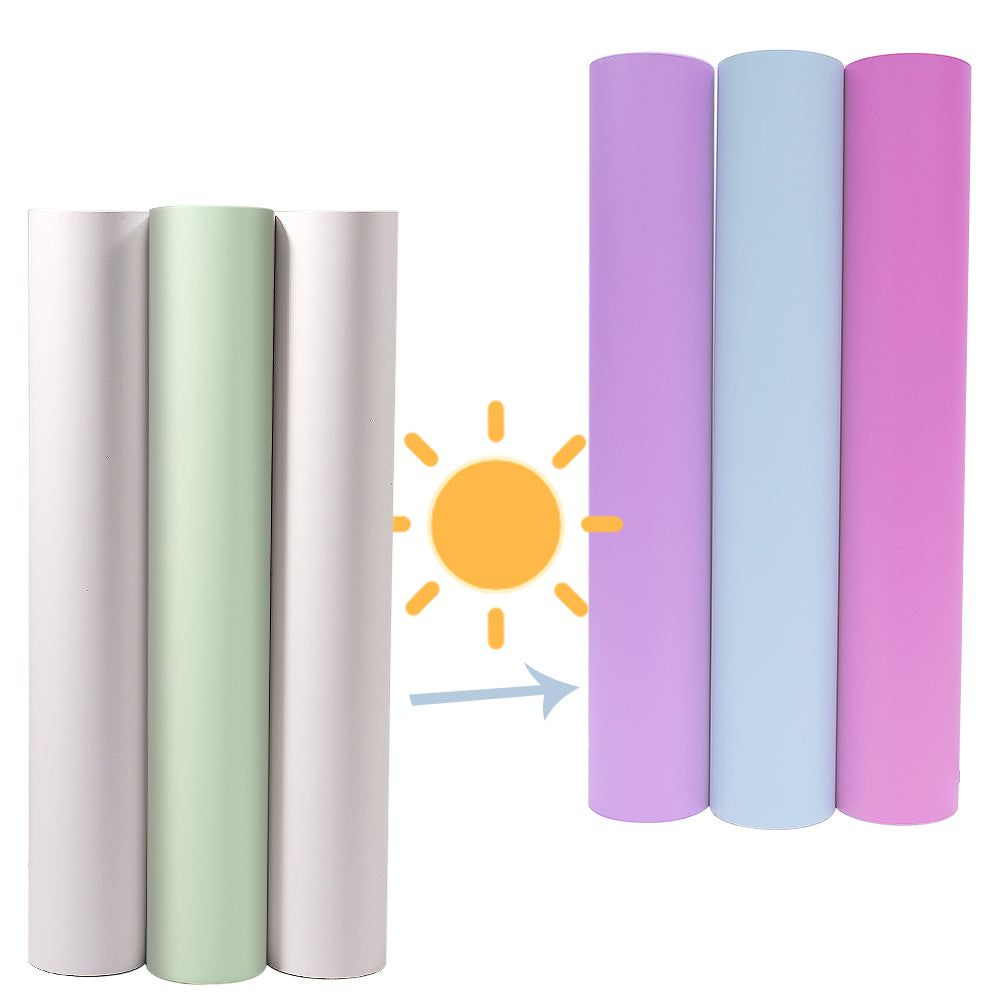 If you have any issues/concerns, please do not hesitate to contact us: support@ahijoy.com