Description:
Do you like to think out of the box and take pride in your creativity? We, at Ahijoy, have launched special vinyl films which are sure to harness your artistic abilities. We bring to you a range of patterns in our Fish-scale, Square and Polka Dots Adhesive Vinyl collection, all available in vibrant hues. The iridescence of this particular adhesive vinyl stands out on the glossy sheets making it a perfect choice for crafting. These translucent vinyl films not only include patterns but have a multi color effect as well!
The variety we offer at Ahijoy is unmatched and so are the numerous ways you can use our vinyl. Let your imagination run wild and experiment with surfaces like wood, glass, metal, and ceramic. You can use it as wall and window decal, phone stickers, laptop skins,  or embellish keychain blanks with it - the DIY opportunities are endless. All you have to do is cut out your design using an electronic cutter of your choice or a scissor. It is better to use craft cutters for intricate designs to ensure perfection. Weed off the extra vinyl and apply transfer tape on top. Transfer the design onto the flat surface you are working on and smooth it out once more. Remove your transfer tape and you have your beautiful, alluring craft ready to amaze all.
Our Fish-scale Vinyl is perfect for birthday decorations and mermaid merchandise which is increasingly popular with young girls. Mermaid themed mugs, glasses, stickers, and scrapbooks are sure to be a hit. However, if you gravitate towards a more polished look then Polka Dots and Square Vinyl is the way to go. Polka dots symbolize merriment and glee. Squares and polka dots, or a combination of both can enliven the young one's room décor. They can be incorporated into party décor and commercial signs as well. Our vinyl can withstand harsh weather conditions and is waterproof. Do not compromise on quality and durability. Get your vinyl today!
Specifications:
Colors available: Fish-scale light purple, fish-scale light green, silver square, black   square, and polka dot rose red.

Sizes available:

12''x 24''

12''x 36''

12''x 48''

. Custom sizes are also available upon request.

Packaging type: Roll

Finish: High gloss 

Pattern: Fish-scale, squares and polka dots.

Durable, waterproof, and weather resistant.

Eco-friendly and non-toxic.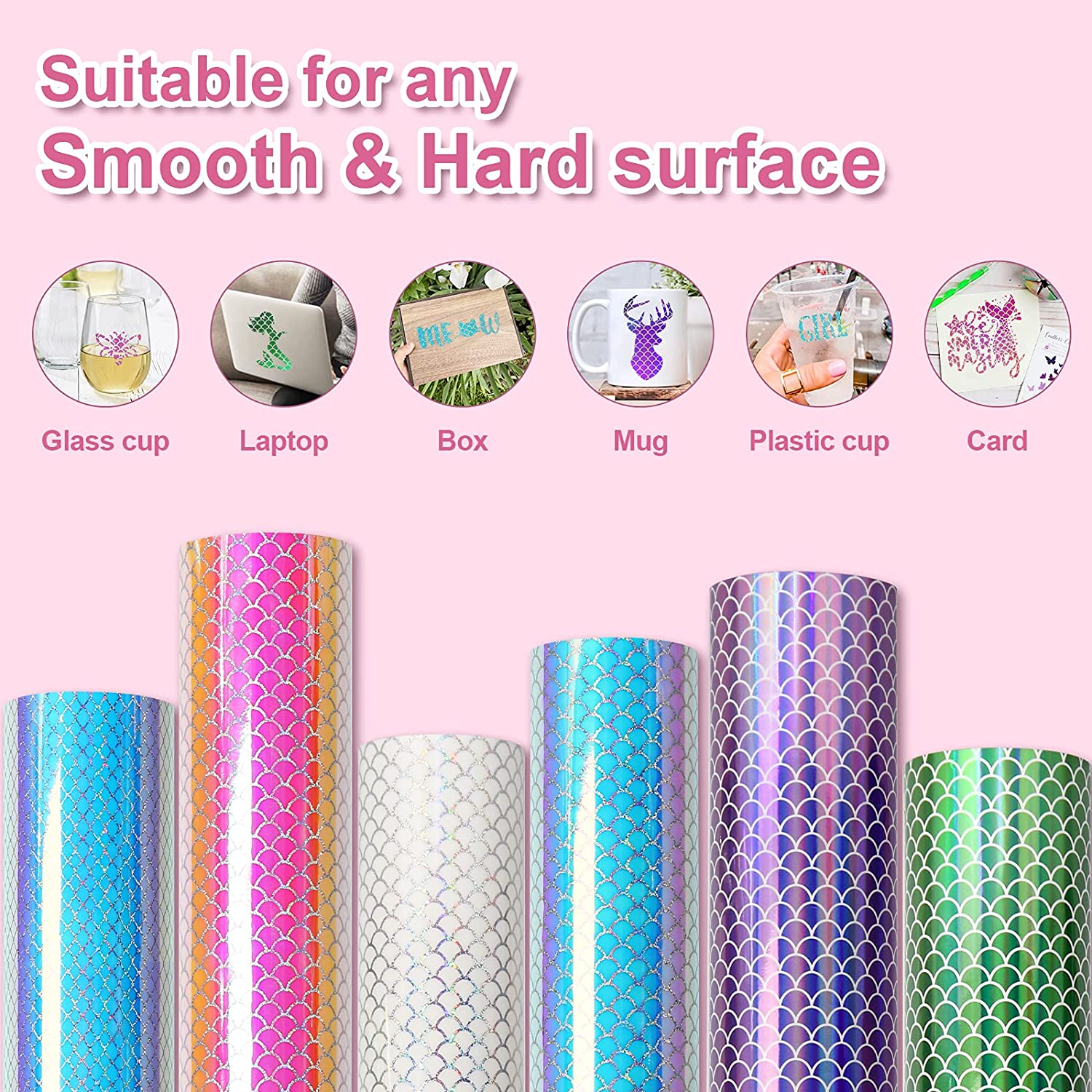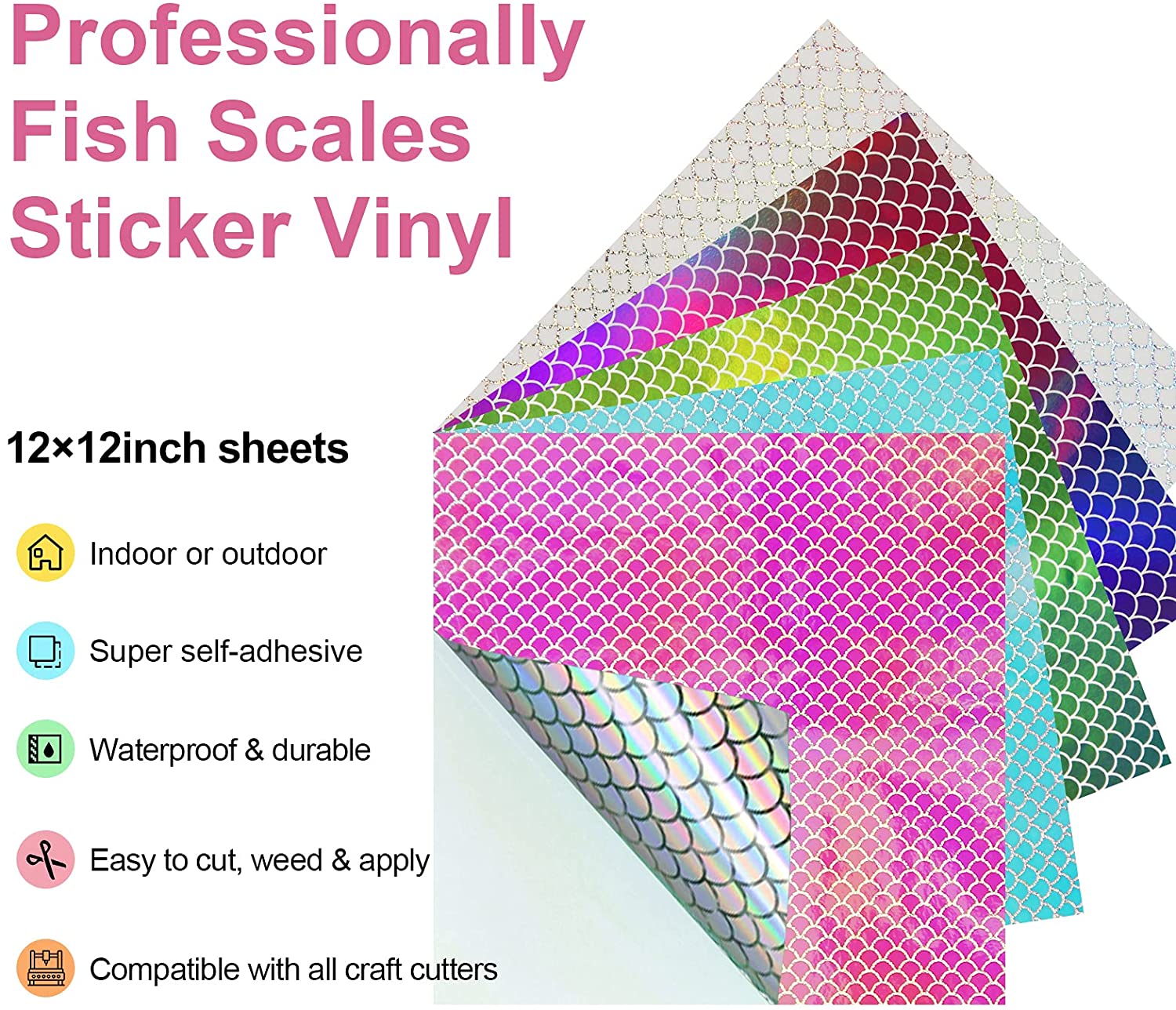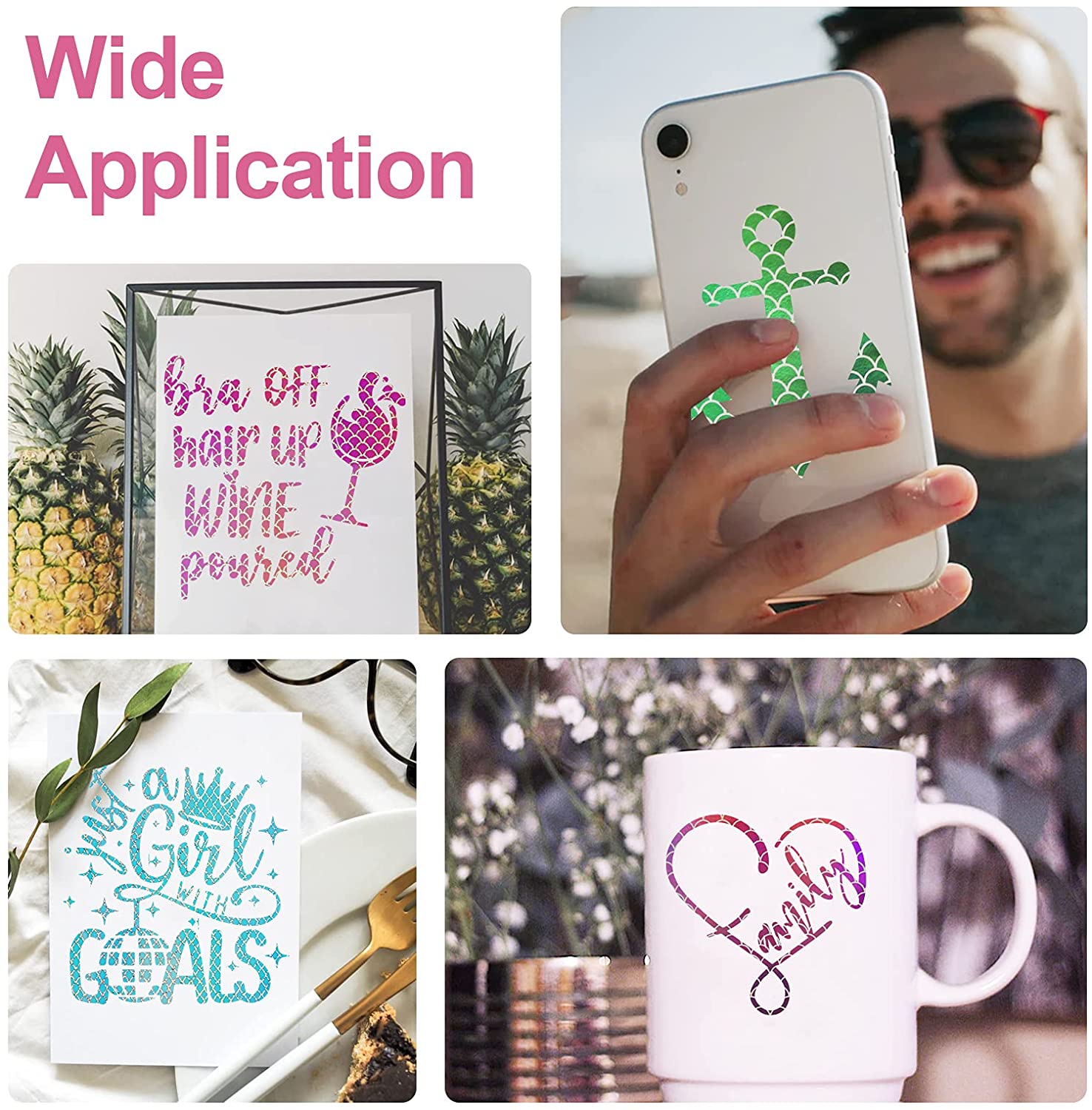 If you have any issues/concerns, please do not hesitate to contact us: support@ahijoy.com