Description:
Ultra shiny and chic, Ahijoy is proud to introduce its Super Glossy Adhesive Vinyl! This is the most commonly used, well-loved vinyl. It is easy to apply, looks stunning and there is so much you can do with it. Whether you want to use it indoors or outdoors, Ahijoy's top quality vinyl is waterproof and durable, so you do not have to worry about replacing it for a long time. The strong adhesion ensures that your design is long lasting and does not lose its charm.
Super Glossy is the go-to adhesive vinyl for labeling, product packaging, signs, and many more applications. It can be used for scrapbooking, decorating mugs, tumblers, coffee cups, phone covers, and making personalized decals for your car or even your mailbox. You can create one-of-a-kind art projects with our adhesive vinyl if you are an avid DIY-er. Ahijoy's Super Glossy Adhesive Vinyl is a versatile and affordable product which has countless uses. If you are a small business owner, add super sheen to your products which will surely set you apart from competitors. You can make amazing wall, mirror and window decals with it too. Bring your inventiveness into play and get going!
The process of applying our Super Glossy Adhesive Vinyl is a breeze as well. Clean your flat surface of choice which can be wood, glass, plastic, ceramic, metal, mirror or paper. Cut out your design using either craft cutter or a pair of scissors and weed excess vinyl. Apply transfer tape on top of your design. Finally, stick your design onto your selected surface and smooth out once again to avoid tunneling or bubbling. Remove your tape and your DIY project is ready!
Our Super Glossy Adhesive Vinyl has high durability and flexibility, so you do not have to worry about it being damaged by sunlight or wear-and-tear from repeated use.  Best of all, it is available in consumer-friendly sizes and at an affordable price that makes it accessible to everyone. Upgrade your life, and get Ahijoy's Glossy Adhesive Vinyl!
Specifications:
Colors available: Pumpkin, ink black, coconut white, pure red, grass green, apple green, vanilla, lavender, soft lilac, salmon pink, pastel pink, impact blue, pale purple, apricot, liveable green, powder blue, olive green, baby blue, sweet pink, shell pink, brown, gray, and corn yellow.

Sizes available:

12''x 24''

12''x 36''

12''x 48''

. Custom sizes are also available upon request.

Finish: High Gloss.

Pattern: Plain.

Packaging type: Roll

Durable and weather resistant.

Eco-friendly and perfectly safe to use.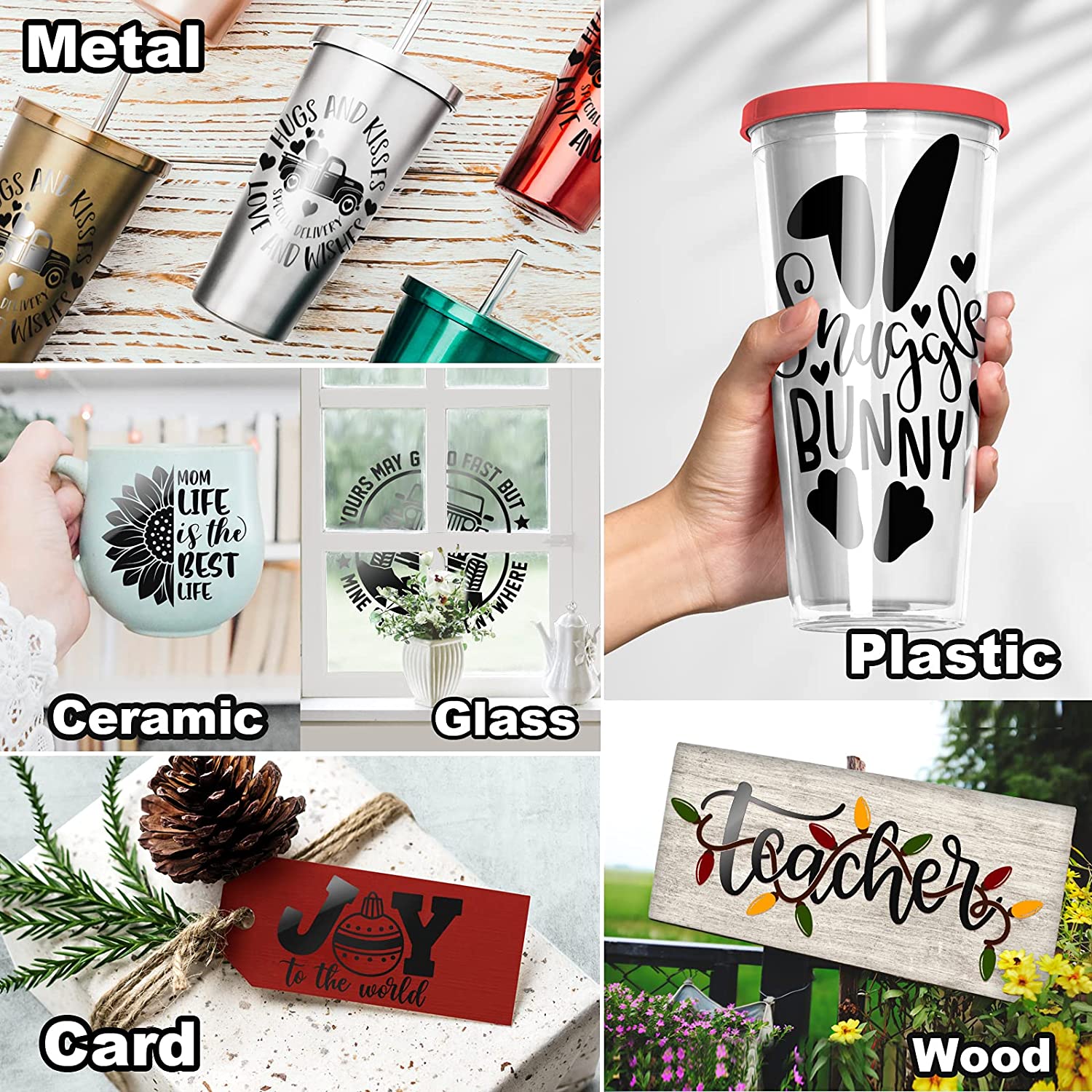 If you have any issues/concerns, please do not hesitate to contact us: support@ahijoy.com